The Texas Parks and Wildlife Commission has awarded more than $8 million grant dollars to qualifying cities all across Texas for the construction of community parks.
"There are a lot of things that we'd like to do to improve this city and to make it useful for winter texans, for people coming to the beach, for people fishing, for people just looking to come on the island and play," said SPI's city manager William DiLibero.
And thanks to Texas Parks and Wildlife's park grant of $400,000 dollars, the city of South Padre Island will get to improve by building its first city park to benefit the almost six-thousand residents, locals from nearby counties, and those visiting from all over.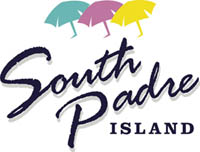 "It's going to benefit everyone that comes here. Like i said winter texans that can walk around the exercise track, to children in the playground, and just general public," said DiLibero.
The two-acre city park will be constructed just south of the Travel Lodge and to the north of…
[tdbutton style="normal" font_size="15″ radius="15″ text_color="#000000″ text_hover_color="#0066bf" bg_color="#8ba5bf" bg_hover_color="" target="_blank" url="http://www.kveo.com/news/south-padre-island-receives-400000-new-city-park"]Read More at KVEO News 23[/tdbutton]